Part One: Danielle & Tommy | Orcutt Ranch, West Hills Wedding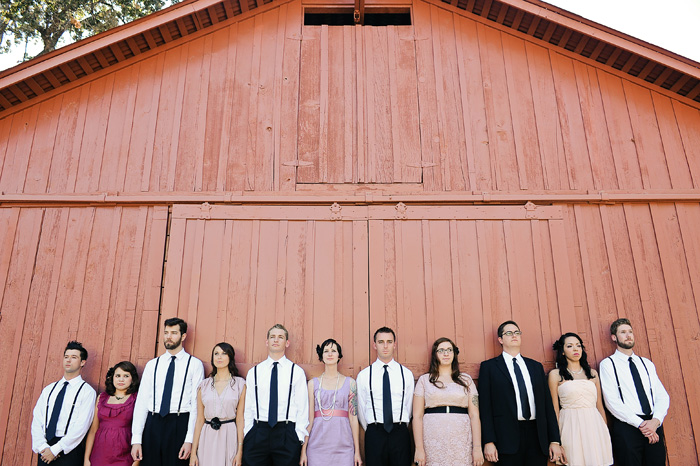 Ahhhhh back to business!!! No more crazy wedding planning and running around town like an escaped mental patient for me. Really. Towards the end I was unstable at best. Danielle and Tommy's wedding was September 11th, and since I became extremely busy immediately after second shooting their wedding with Marcella, I didn't have time to sit down and post their photos (luckily Marcella did her part).  But enough about me!
Danielle and Tommy are seriously RAD.  And I say that with the utmost amount of dorkiness.  I met them through Marcella when we photographed their engagement photos, and they instantly won my heart.  Goofy and fun with a little bit of sarcasm and wittiness, these two make such an adorable couple!  Their ability to never take life too seriously and just enjoy every moment together was really inspiring.  Danielle was the calmest most laid back bride of all time.  No joke, when we showed up that day to photograph, Marcella (who she hired) went to the restroom, and I jokingly told Danielle that Marcella couldn't make it to the wedding because she was hung over.  Danielle looked at me and said, "Oh no, poor thing."  Ummmmm, Danielle if I were you I would turn into Killer Bride if I found out my photographer wasn't showing up for my wedding!!! But not Danielle.  She amazed me.  After watching her calm as a cucumber all day, I realized I should have been taking notes for my wedding.
In addition to being the sweetest couple of ALL TIME, these two are extremely creative and artistic.  Lots of DIY touches and handmade details to take note of.  I certainly did for myself.  I should also mention that because their wedding was so awesome and unique- naturally, there are tons of great photos.  So I split this post into three parts for your viewing pleasure!  Make sure to check them all out so you get the full experience of their wonderful day.
Since Tommy and Danielle chose not to see each other before the ceremony, we were able to score some extra time photographing just the bridal party.
How great are these handmade mustaches that Danielle and Tommy made?? So fun you know I just HAD to incorporate them into the bridal party photos.
I LOVED this red barn!  Such a great backdrop to photograph this super fun bridal party in front of.
Click here for Part Two of Danielle & Tommy's wedding.