Dana Point Harbor Wedding // Megan + Ben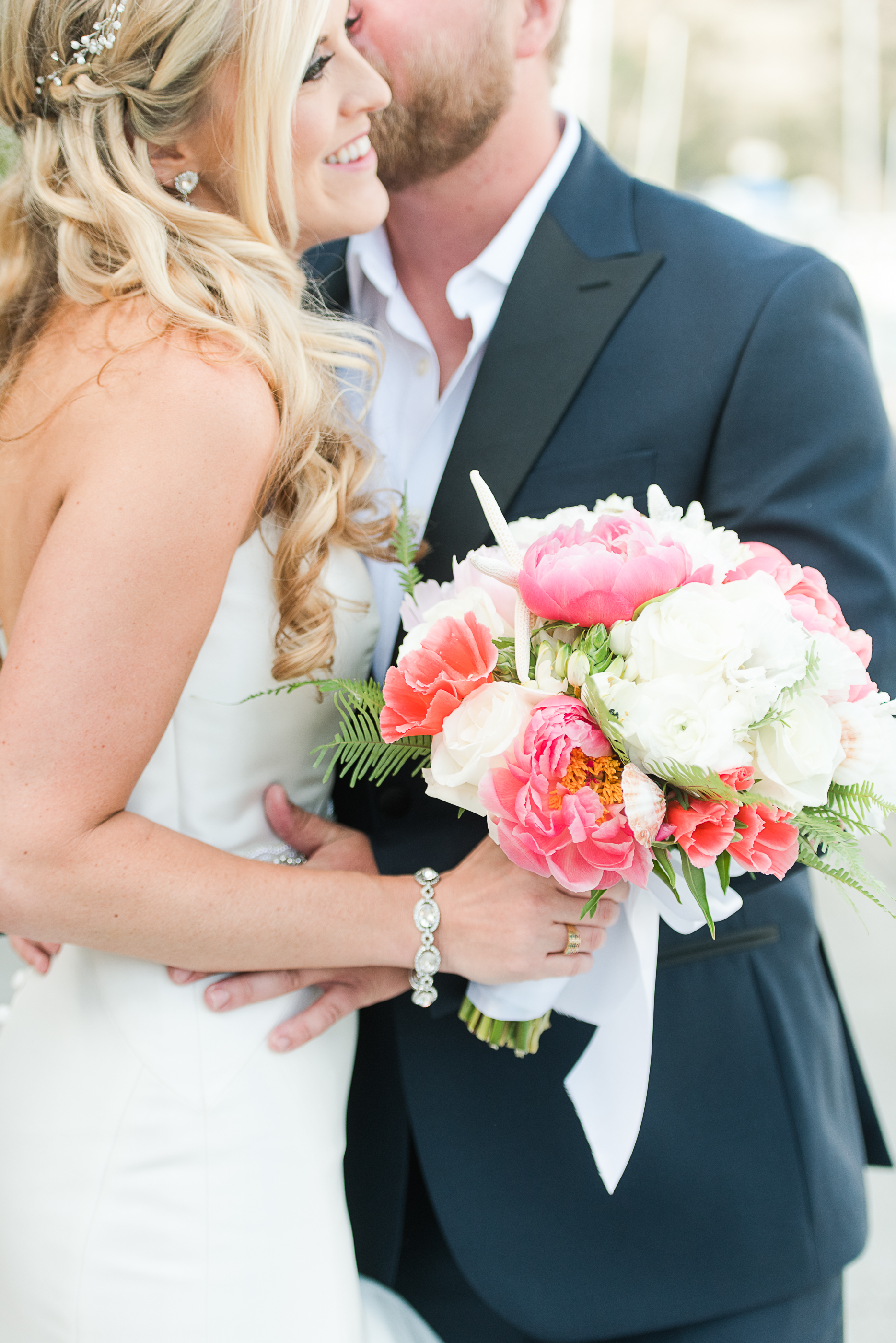 DANA POINT YACHT CLUB WEDDING
This location. This couple. This DAY! Megan and Ben's Dana Point Harbor wedding was all the things for me. They are such a super fun couple, only to be trumped by how super sweet their love is for each other. The proof is in the photos you guys. This was one of my favorite "first looks" to shoot. Not because of a specific angle, light or location- but because of Ben. He was swooning over his bride all day, but his excitement during the first look was palpable.
Let's get back to this location though. Have you explored Dana Point Harbor much? This bustling portside community is aces. Located in one of the most romantic areas of Cali, Dana Point offers a stunning yacht club as well as boutiques, restaurants, and cafes galore. There are plenty of reasons to visit, and not many to leave. The grounds are stunning. And, even though Megan and Ben's wedding day was a little cold and windy - Mother Nature couldn't take the wind out of their sails one bit!
Megan did a great job using her locale to her advantage when choosing her colors and decor. The backdrop of the harbor mixed with soft colors reminiscent of the sea, touches of shells and bold florals really brought it all together.
Surrounded by family and friends (who just adore this couple!) Megan and Ben said the vows, kissed the kissed and step out from under that pretty floral arbor as husband and wife! I'm so busy trying my best to capture every shot during the ceremony and totally in "work mode"- but the end of the ceremony always gets me in the heart! Every time! And- to make this Dana Point Harbor wedding that much more special- my cousin, Andrea, was a bridesmaid and her daughter was a flower girl! <3
Here's to many more strolls along the harbor, hand-in-hand, Megan and Ben! Thanks for letting me be a part of your wedding day!
vendors:
Florist: Amanda Heer
Makeup: Natalie B.